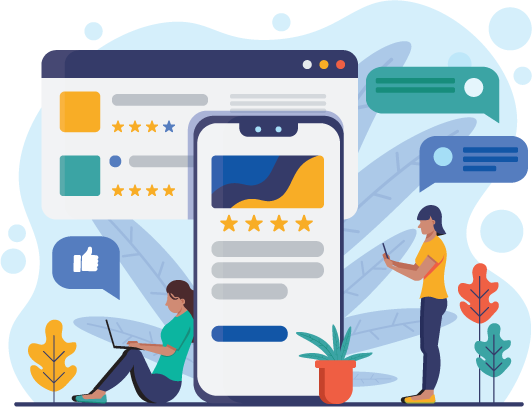 The healthcare industry is, without a doubt, a rising company today. With recent improvements in the marketing of internet channels, your hospital or clinic needs to provide positive online feedback to stay ahead of your business rivals and gain consideration for potential customers who can approach you with good justification. Checking the former customer reviews online or their testimonials is now becoming a common fashion before selecting a healthcare provider.
Being a groundbreaking online hospital reputation management service. Our expert team not only looks after the open identity and credibility of hospital centers, but also focuses on the holistic treatment of physicians, dentists, general practitioners, and all business-related medical professionals and businesses by offering accurate knowledge. Our other strategies help you overcome through healthcare industries' bad standings. Our quality services have helped multiple Delhi agencies maintain the existing and a range of new customers.
If you are a big hospital delivering care to countless patients every day, or if you are a single physician who has worked hard to win people's trust in your clients, we at DMS are here to help you rebuild your credibility online by targeting bad reviews, critiques and material. With this strategy, users are not getting bad or undesired results on google full of lies and offense while they are looking for your services. As a replacement, the hospital or clinic will be on show with good and constructive feedback that will be elevated to the top, and negative reviews will be pushed to the bottom of the search engine results list.